Sinks, Dishwashing and Bar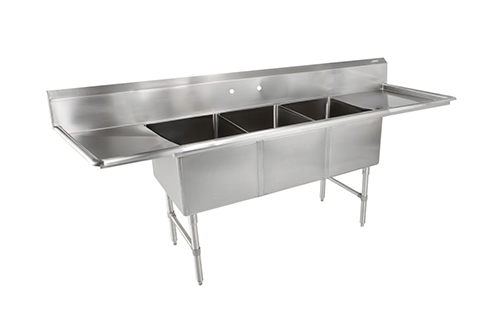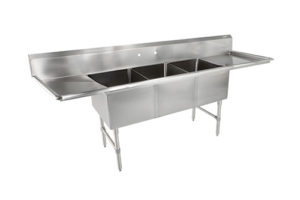 Sinks, are a hot spot for inspectors, they'll require hand washing stations, signs, towels, soap, 3 bay kitchen sink and a mop sink to be properly utilized and located.
Handwashing, the FDA food code has laid down restaurant hand-washing rules that explain where restaurant hand-washing sinks should be located and how they should be used. We are prepared for your handwashing needs, with varying sizes, side splashes, knee or foot pedals, pedestal or mobile sinks with built-in heaters.
Dishwashing is crucial to the cleanliness and appearance of your restaurant. You need equipment that is going to ensure clean dishes the first time around. We offer the entire setup, but on the dirty side we have soiled table with pre-rinse faucet, dish racks with many different compartments, dishrack dollys, angle wall racks, and more. We offer the full array of dishwashing machines from bar, undercounter, to uprights both high and low temp (chemical) technologies.
We can provide equipment to fit your space and help you work smarter, with the full spectrum to a customizable modular bar to a wide arrangement of handwash sinks, we have sinks for any size restaurant.  If your needs for sink or dishwasher are different than what we already have in-stock, we are ready to listen to assist and provide the best matched sink or dishwasher for your business.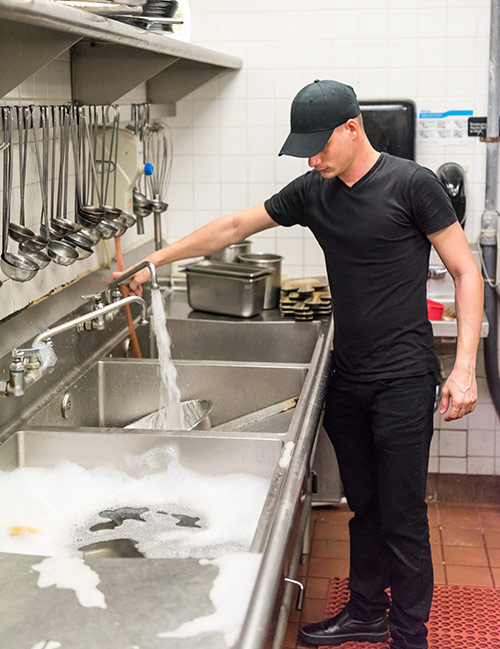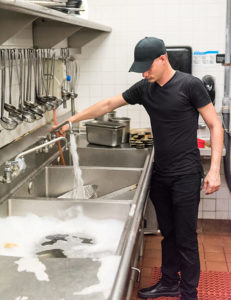 1, 2, and 3 Compartment Sinks
Prep Sinks
Hand Washing Sinks
Under Bar Sinks and modular systems
Low Temp Dishwashers
High Temp Dishwashers
Upright Dishwashers
Undercounter Dishwashers
Dish Tables
Glass Washers
Pre-rinse Units
Glass Racks
Plate Racks
Grease Traps
Brands: John Boos, Advance Tabco, Jackson DW, CMA Dishwashers, Insinger Machine Company, Moyer Diebel, Cambro, Vollrath, Carlisle Foodservice Products, Endura