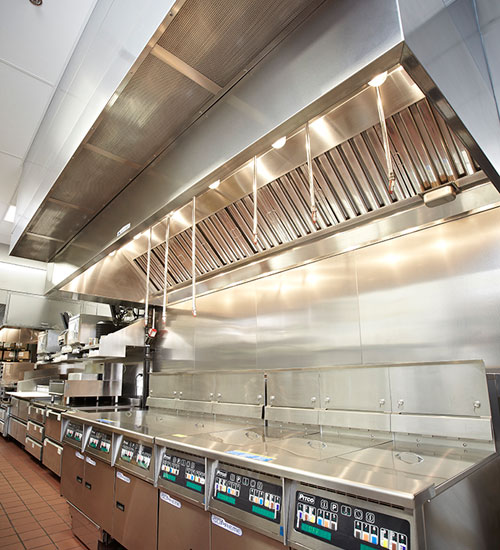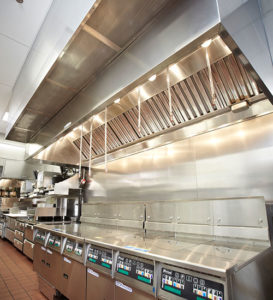 Restaurant Barn offers all types of Commercial Ventilation, Fans, Heaters, and Make-up Air. Our most common applications are grease hoods, mounted wall canopies, or island-styles. These can be supplied as a stand-alone appliance integrated into restaurant hood systems or provided as part of a fully integrated package designed and pre-engineered for optimum performance.
The package consists of the hood, integral utility cabinet, factory pre-wired electrical controls, and UL 300 listed fire suppression system. Other options include a listed exhaust fan, make-up air unit, and factory-built ductwork. Our philosophy is to offer flexible options with our restaurant hood systems to meet your business needs best.
We can provide full project management, assembly only, or product only packages. We understand the highly competitive landscape of the food service market. We design our products and systems for energy efficiency, performance, and cost-effectiveness.
Drop us a line to request a Site Review. Our team will get out to you quickly to discuss further needs and accessories, like end skirts, automatic fire damper, lighting, backsplash panels, and air balancing baffles. We can also review if Self-Cleaning or Auto Scrubbing is right for your application.
Brands